Delta Hotels Toronto Airport & Conference Centre
655 Dixon Road, Toronto ON
Book your room under the group name, Canadian Jewellery Group or CJG or CJG Buying Show, before July 11, 2022, to receive the group rate of $149 per night for a standard room.
Reservations Department:
Hotel Direct Line:  416-244-1711
Reservation Line: 1-800-668-3656
Online:
Identify yourself as being with the Canadian Jewellery Group or CJG or CJG Buying Show.
Air Travel
Air Canada
Save up to 10% on your flight to the CJG Buying Show 2022!
Use this code when booking your flight on AirCanada.com: UTNHJEE1
WestJet
Save up to 10% on your flight to the CJG Buying Show 2022!
Use this code when booking your flight at www.westjet.com/conventions: 0D5T8SD
If booking via a Travel Agent, please also use Promo Code YBB79
Canadian Jewellery Group
Buying Show 2022 August 12-14, 2022
Delta Hotels Toronto Airport & Conference Centre
Retailer Registration is $499 up to two Retailer name badges for staff from the registered Retail Store. These passes provide access for:
All education sessions and the buying show floor
All breakfasts, breaks, lunches, receptions, and cocktail parties
Up to two tickets to the President's Social and CJG Awards Gala
Tickets for additional staff or family members can be purchased for $299 each and include:
One Retailer name badge for staff from the registered Retail Store
Access to all education sessions and the buying show floor
All breakfasts, breaks, lunches, receptions, and cocktail parties
One ticket to the President's Social and CJG Awards Gala
REGISTRATION POLICIES
CJG reserves the right to modify program content.
A refund (less $200 administration fee) will be made out only if notice of cancellation is received in writing by June 30, 2022.
No refunds will be made after June 30, 2022.
A charge of $50 will be levied for NSF cheques.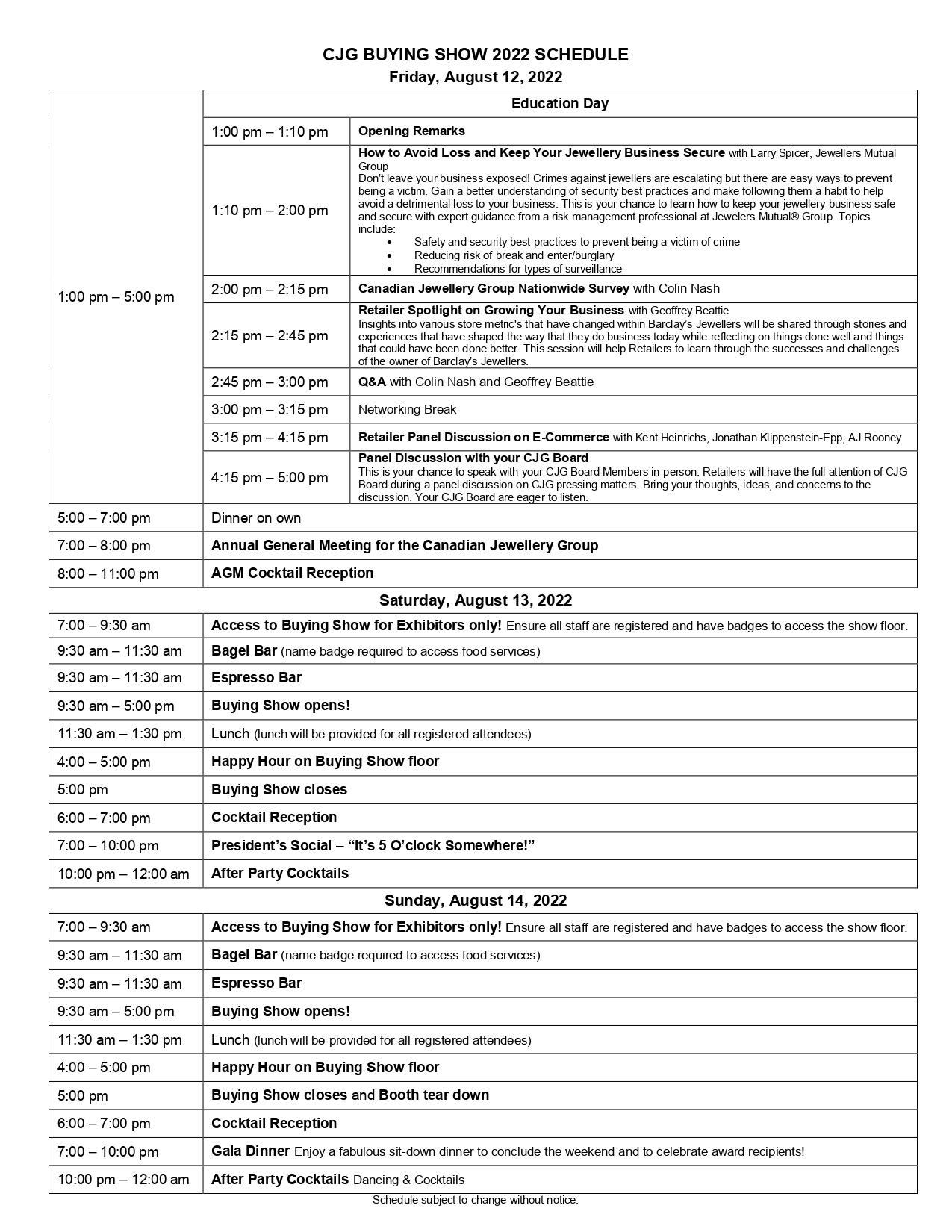 Schedule subject to change without notice.
Annual General Meeting for the Canadian Jewellery Group
All shareholders are invited to attend the 2022 Annual General Meeting to participate in decision making and to review the activities of the Canadian Jewellery Group.
Note: Only retail owners / CJG Retail Members can attend and vote at the AGM.
President's Social – "It's 5 O'clock Somewhere!"
Can't find the time to get to the beach… we'll bring the beach to you. Join the good vibrations and a change in latitude where appetizers and funky cocktails will wash all your cares away! Ideal dress includes your summer finest… shorts and Hawaiian shirt or your favourite sundress. Don't forget your flip-flops, sunglasses, or favourite beach hat.
Additional tickets for the President's Social are available for $80 each.
Gala Dinner
Enjoy a fabulous sit-down dinner to conclude the weekend and to celebrate award recipients!
Additional tickets for the Gala Dinner are available for $100 each.
Education Day
Friday, August 12, 2022 | 1:00 pm – 5:00 pm | International AB
Featuring speakers on hot topics generated from our CJG nationwide survey. The survey data will be revealed showcasing CJG Retailer answers to a spectrum of survey questions. This will be presented and discussed so that members get the most benefit from their participation.
Please note that Education Day will take place BEFORE the show floor opens. You will not be missing out on any floor time by attending Education Day!
1:00 pm – 1:10 pm
Opening Remarks
1:10 pm – 2:00 pm
How to Avoid Loss and Keep Your Jewellery Business Secure

Don't leave your business exposed! Crimes against jewellers are escalating but there are easy ways to prevent being a victim. Gain a better understanding of security best practices and make following them a habit to help avoid a detrimental loss to your business. This is yo

ur chance to learn how to keep your jewellery business safe and secure with expert guidance from a risk management professional at Jewelers Mutual® Group. Topics include:

Safety and security best practices to prevent being a victim of crime
Reducing the risk of break and enter/burglary
Recommendations for types of surveillance

2:00 pm – 2:15 pm
Canadian Jewellery Group Nationwide Survey
Colin Nash
2:15 pm – 2:45 pm
Retailer Spotlight on Growing Your Business


Geoffrey Beattie

Insights into various store metric's that have changed within Barclay's Jewellers will be shared through stories and experiences that have shaped the way that they do business today while reflecting on things done well and things that could have been done better. This session will help Retailers to learn through the successes and challenges of the owner of Barclay's Jewellers.

2:45 pm – 3:00 pm
Q&A with Colin Nash and Geoffrey Beattie
3:00 pm – 3:15 pm
Networking Break
3:15 pm – 4:15 pm
Retailer Panel Discussion on E-Commerce
Kent Heinrichs, Jonathan Klippenstein-Epp, AJ Rooney
4:15 pm – 5:00 pm
Panel Discussion with your CJG Board

This is your chance to speak with your CJG Board Members in-person. Retailers will have the full attention of CJG Board during a panel discussion on CJG pressing matters. Bring your thoughts, ideas, and concerns to the discussion. Your CJG Board are eager to listen.
SPEAKERS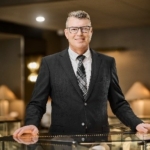 Geoffrey Beattie moved to Canada with his wife and 18-month-old daughter in June 1999. Having had 13 years of jewellery management experience in New Zealand, he felt ready to own his own store. The Beatties purchased "Barclay's Jewellers" from the previous owners who were coincidentally retiring at the time of their arrival in Canada. It felt as though fate had played its hand.
Today, twenty-two years later, Geoffrey is ready to share his story in the hope that it can help others to benefit from his experience.
Geoffrey has been a member of the Canadian Jewellery Group (CJG) for over 10 years. He has served as Past President of Canadian Jewellers Association and currently serving on the CJG Board.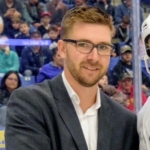 Kent Heinrichs An aspiring Luddite fated to be born into an era of Walkmans and mixed tapes. Kent now spends his evenings drinking whiskey and listening to ballads, sung by men who've long since met their maker. Ill-fated, he searches for the dram which will defrag his mind of arcane acronyms like: SEO, CRM, API and UX.
Today Kent finds himself upon this panel, happy to help his fellow man, yet wondering if there was a CJG member whose processor gets excited to the core transferring such data back and forth. It's a simple binary algorithm, so be warned. Any comment uploaded during this seminar, which is worthy of computational thinking, automatically places you within the parameters of next year's panelists.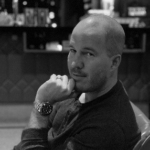 Jonathan Klippenstein-Epp started in the jewellery business at a young age. In 2009, after he graduated University, he joined the business in a full-time capacity. At the same time, his brother Jeremy also joined the company. 4 years later in 2013 they purchased the operating company from their father Ernest Epp. It did not take long to realize that in order to succeed in the business they would need to heavily invest into their premise. They rebuilt the store from the ground up on the same land that the original building had been built upon, where the roots of Independent Jewellers Ltd. had started in 1937. Since opening the doors on June 14, 2018, business has never been better.
Jonathan spends a lot of his time constantly working on the store's website. In May of 2019 he launched their new website using the platform Shopify with their first online sale happening on May 27, 2019. Since then he has spent countless hours refining his website, making it better, more efficient, and constantly adding and updating products. In May of 2020 Jonathan moved his POS system (ARMS) over to Lightspeed to better integrate his website with his inventory and accounting software.
Jonathan treats his website as if it is a second store. You don't "set it and forget it" like an RRSP, you constantly monitor, adjust, tweak, add, subtract, and pour energy and money into. If you want your website to be successful, you need to be constantly working on it and improving it. Because you can be sure that your competition 1 province over is.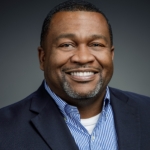 Larry Spicer is a Vice President of Loss Prevention and Risk Management Services with Jewelers Mutual Insurance Group.
Larry has over 20 years' experience as a security professional. Prior to joining Jewelers Mutual, Spicer has held leadership positions at Aurora Healthcare, Home Depot, and Kohl's. Most recently he was the Director of Public Safety at Aurora Healthcare in Milwaukee, WI, responsible for the development and implementation of security strategies and procedures to safeguard over 70,000 team members.
Larry is working closely with members of the Jewelers Mutual leadership team and key industry partners to continue to build and maintain Jewelers Mutual's high level of Loss Prevention excellence and explore new ways to actively engage and support our customers and the jewelry industry.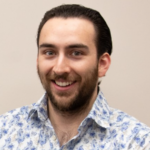 AJ Rooney has always been involved in his family business, Bogart's Jewellers. As a young boy, AJ would enjoy coming into Bogart's head office and help tag earrings or pretend that he was working by rolling pennies through the jewellers rolling mill. At the age of 16, AJ started working in the retail stores helping out in the summers, and also working at Bogart's head office. When AJ turned 18, he continued working part-time while he completed his business degree at Memorial University. After completing his Business degree, AJ's passion for the family business grew and he knew he wanted to follow his fathers' footsteps and this would be his career. In fall 2019, AJ went to GIA's Carlsbad campus to continue his studies and become a Graduate Gemologist. In summer of 2020, he went to GIA's New York campus to complete the Comprehensive CAD/CAM for Jewelry course. In January of 2022, AJ also became a Professional Jewellery Appraiser through the Canadian Jewellers Association.
AJ is very involved with Bogart's e-commerce, working closely with Bogart's marketing and e-commerce team. When AJ came aboard full-time with Bogart's, he knew the website could be upgraded and more user friendly. The two websites they used in the past were not transactional and not performing the way that AJ wanted them to perform. He could see the way things were going online, so he decided to hire a local website specialist to work full-time to create a better website for clients. In 2019, after much hard work, Bogart's launched a Shopify transactional e-commerce website. Since launching this website, it is ranked by Shopify in the top 1% of websites globally launched the same as us.
Having a website is like having another store. You need to put the same effort into your e-commerce as your brick and mortar if you want it to be successful. You wouldn't have a successful store without a manager, so you won't have a successful website without a manager.